Read Time:
2 Minute, 25 Second
"I get commission for purchases or clicks made through links in this post"
Dear reader as you know nowadays it's very harmful to be out of home without using sunscreen on your skin, that is why I am writing on Sephora Must Have Best Sellers Sunscreen. We all know that direct sunlight on our skin can damage our skin and can have Suntan on our skin, even it can also cause skin cancer. That is why it is recommended by experts to use Sunscreen to avoid such harm. At Sephora, there are many brands that are offering Sunscreen, but in Sephora Must Have Best Sellers Sunscreen I have compiled best seller sunscreen at Sephora. These sunscreens are clinically proven to be effective for all types of skin.
Whenever I visit beaches or even my half inch is exposed to sun then I must use Sunscreen above 30 + SPF.
Unseen Sunscreen SPF 40 PA+++
Supergoop!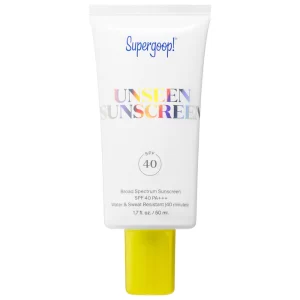 This antioxidant-rich SPF primer only for $34.00 preps skin for makeup while also providing broad-spectrum SPF 40 protection. The oil-free product glides on smoothly, controlling shine and giving a velvety, makeup-gliding finish.
Squalane + Zinc Sheer Mineral Sunscreen SPF 30 PA +++
BiossanceBiossance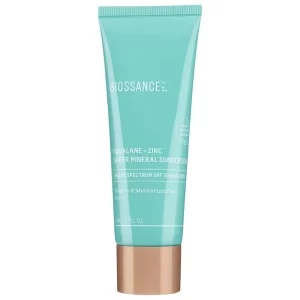 This broad-spectrum mineral SPF 30 PA +++ for just $30.00 protects all skin tones as you've never seen before—literally. The lightweight, intensely moisturizing lotion absorbs quickly and completely, soothing and cooling sun-stressed skin while leaving a delicate, dewy finish.
Clear Sunscreen Stick SPF 50+
ShiseidoShiseido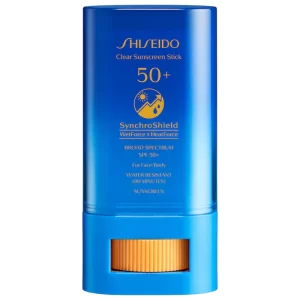 This ocean-friendly sunscreen for $29.00 is formulated for all skin types and provides undetectable UV protection for the face and body. It's also non-comedogenic and has undergone dermatological and ophthalmologists scrutiny.
Dynamic Skin Recovery SPF 50 Moisturizer
Dermalogica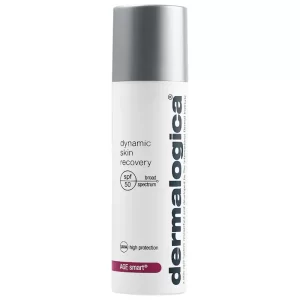 SLS and SLES only for $77.00 are free of sulfates, parabens, formaldehyde, formaldehyde-releasing chemicals, phthalates, mineral oil, retinyl palmitate, oxybenzone, coal tar, hydroquinone, triclosan, and triclocarban, and synthetic scents make up less than 1% of the product. This item is also cruelty-free, vegan, and gluten-free.
Mini Handscreen Sunscreen SPF 40
Supergoop!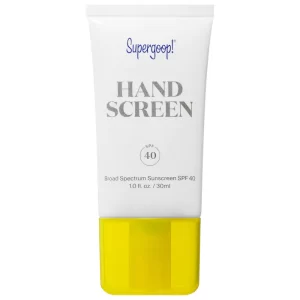 $38.00 with broad-spectrum SPF 40 sunscreen, potent antioxidants, and skin-supporting oils, this exquisite product protects and nurtures hands.
SUBLIME DEFENSE Ultra Lightweight UV Defense Fluid SPF 50
Algenist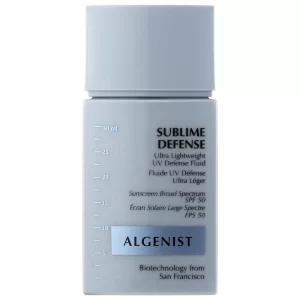 For everyday protection against broad-spectrum UVA/UVB damage, an ultra-sheer, oil-free, SPF 50 only for $28.00, and lightweight sunscreen is recommended.
Light Hearted Broad Spectrum SPF 30 Daily Face Sunscreen
Sunday Riley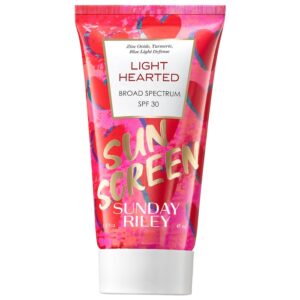 A light, oil-free sunscreen for just $35.00 with antioxidant-rich turmeric, blue-light protection, and a velvety texture. With or without makeup, it provides broad-spectrum SPF 30 to protect and nourish the skin.
There are many other amazing products available at Sephora and I keep updating them at my website, so stay connected and enjoy the perks of discounts and deals at many online stores.