Read Time:
2 Minute, 3 Second
Luxury fashion can be a great investment for your wardrobe, but the high price tags can often make it seem unattainable for those on a budget. Fortunately, Saks Fifth Avenue offers
ips and tricks to help you shop for luxury fashion without breaking the bank. Here are some categories to keep in mind when shopping for luxury fashion on a budget at Saks Fifth Avenue:
Designer Sales
One of the best ways to shop for luxury fashion on a budget is to watch for designer sales. Designer brands often have seasonal sales at the end of each season, offering discounts on items that may have been out of your price range. Saks Fifth Avenue is known for its Designer Sale, which offers discounts of up to 75% off on top fashion brands. These sales can be a great opportunity to invest in high-end pieces at a fraction of their original cost. Numerous brands are available there, such as; Dolce & Gabbana , Chanel, Dior, Burberry, and others.
Seasonal Collections
When shopping for luxury fashion on a budget, it's important to remember that certain items may go on sale depending on the season. For example, winter coats and boots may be discounted in the spring and summer, while summer dresses and sandals may be discounted in the fall and winter. By shopping for seasonal collections, you can find luxury pieces at a discounted price.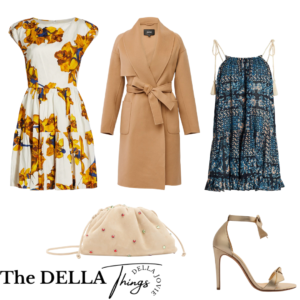 It is important to focus on investment pieces you will wear for years. These pieces should be versatile and timeless so you can wear them with various outfits and occasions. Examples of investment pieces include classic handbags, a tailored blazer, or a pair of high-quality booties. While these pieces may be more expensive initially, they will ultimately save you money in the long run since you won't have to replace them as often.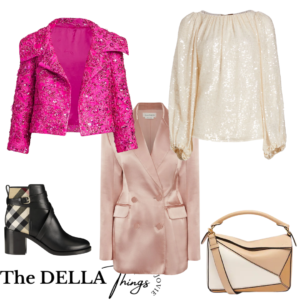 Finally, buying secondhand is one of the best ways to shop for luxury fashion on a budget. Buying secondhand is also a great way to reduce your environmental impact since it keeps clothing out of landfills and reduces the demand for new clothing production.
In conclusion, shopping for luxury fashion on a budget is about being smart and watching for sales and discounts. By focusing on investment pieces, shopping for seasonal collections, and buying secondhand items, you can build a luxury wardrobe under your budget and find luxury fashion at a fraction of its original cost. Enjoy your budget-friendly shopping!